Career Coaching from a qualified expert who gets it
Hi, I'm Charlie, and I'm a professional coach accredited by the ICF (with 500+ hours of experience), a certified careers adviser, and a professional working mum.
I believe that we find ourselves where we need to be and opportunities and people arrive just as we need them. If you're feeling lost in your career and you're looking for some direction, you're in the right place.
I help women in or aspiring to leadership who:
There are lots of useful resources on here, so take a look around and if you have any questions, just ask
Companies I have worked with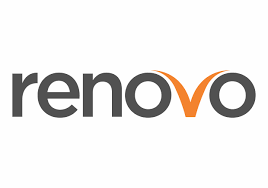 Coaching Programmes and Courses
I offer 1:1 and group coaching as well as courses and webinars with something to suit all budgets.
A solution-focused coaching programme for women who are ready to grow their leadership potential.
A small, online mastermind for women in leadership roles who are ready to ditch the guilt, embrace the challenge and find balance. Only 6 spaces available. Facilitated by an experienced coach
A growing suite of online courses to grow your career and develop your leadership skills, building your resilience and making a greater impact. Starts at £95.
What my lovely clients say
Emma
"I have more belief in myself. I found that I am more capable than I gave myself credit for. I can do things I never thought I could because fear and lack of confidence stopped me. I have found "me" again; friends have noticed that I am back to my old self: fun, confident and strong"
Berenice
"Charlotte is a reassuring, friendly, non-judgemental coach, providing careful and considered advice. In our session together, during a period of lockdown, Charlotte took the time to research what I do before we spoke and was able to coach me through the concerns I had by asking some deep, constructive questions that gave clarity and provided guidance on the next steps."
Jenny
"After an amazing session with Charlie, I sat down to really think about what I achieved.  I had a vision of what I wanted and I worked until it became reality. I had so much love, support and help on the way, but largely, I did it by myself. I created something and in the process found out how capable I truly am."